Wildflower Estates
Located in the shadow of the Throgs Neck Bridge sits a tranquil waterfront private gated condo community named Wildflower Estates.
This 5 acre complex was developed around the 1924 Tudor-style landmarked mansion that was built for Arthur Hammerstein, the Broadway producer and uncle of lyricist Oscar Hammerstein 2d. The original two-story, 15-room house called Wildflower, for Arthur Hammerstein's 1923 hit play, had its interior redesigned into six luxurious side-by-side homes in 2000.
In this first phase of development, 24 condominium units were constructed around the mansion. The second and final phase of development created 27 condominiums in 2002.
These adjacent three-story townhouses, with their roofline and stucco exteriors with half-timber trim, complement the neo-Tudor style of the mansion. Wherever possible, the townhouse units have a water view.

Here are a few photos of the Wildflower Estates: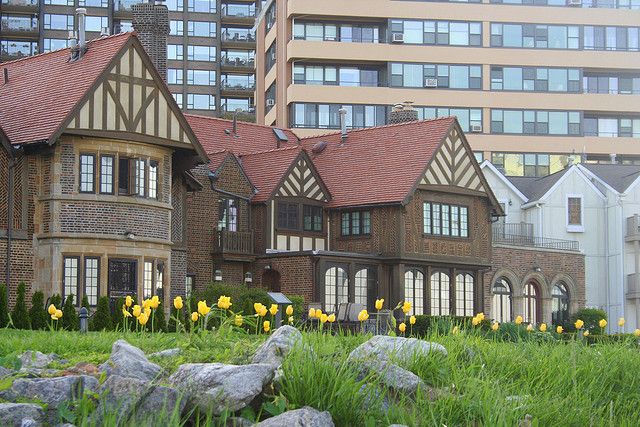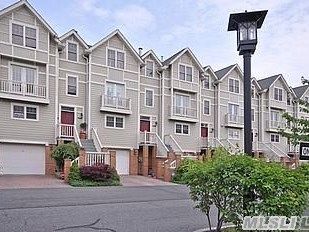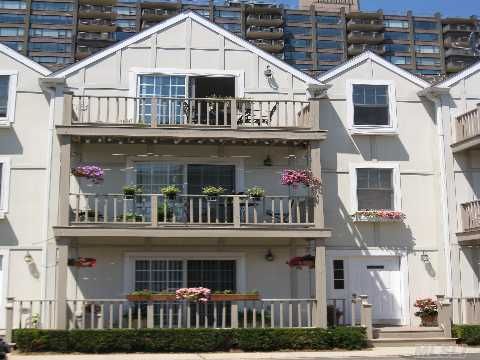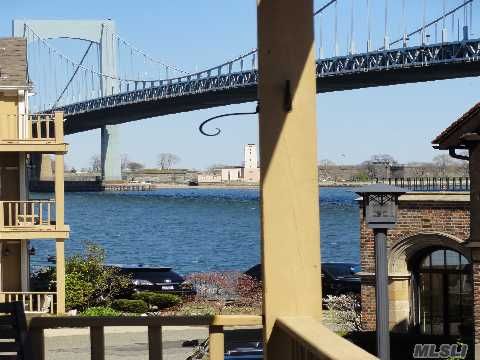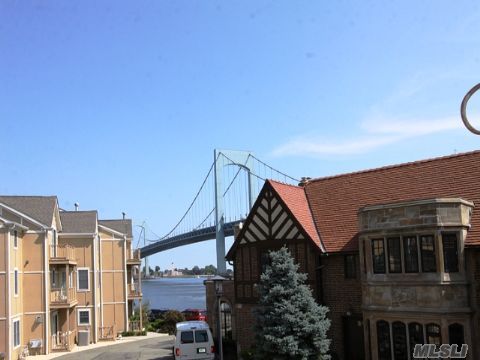 Conveniences Include:
Very Well Maintained Common Areas

Several blocks away is the 55-acre Little Bay Park on the eastern edge of Beechhurst that offers a dog run, ball fields, hockey rink and a shoreline bike / run / walk path. Just past the park is Fort Totten and its Waterfront Promenade.

One mile to Clearview Golf Center

The Bay Terrace shopping center and Whitestone Shopping Center are nearby.
Houses of Worship:
CATHOLIC CHURCH

St. Lukes Roman Catholic Church

16-43 Clintonville Street,
Whitestone NY 11357

(718)746-1802

JEWISH COMMUNITY CENTER

Bay Terrace Jewish Center

13-00 209th Street,
Bayside NY 11360

(718)428-6363

EPISCOPAL CHURCH

Grace Episcopal Church

14-15 Clintonville Street,
Whitestone NY 11357

(718)767-6365

LUTHERAN CHURCH

Immanuel Lutheran Church

149-40 11th Ave.,
Whitestone NY 11357

(718)767-5656

KOREAN PRESBYTERIAN CHURCH

Moakyang Korean Presbyterian Church

12-25 Clintonville Street,
Whitestone NY 11357

(718)357-9199

GREEK ORTHODOX CHURCH

St. Nicholas Orthodox Church

14-65 Clintonville Street, Whitestone NY

(718)767-7292
Transportation:
Schools:


Wildflower Estates Condos For Sale