A Seniors Real Estate Specialists® (SRES) Can Help!
A Seniors Real Estate Specialist®, or SRES®, is a REALTOR® who has received extensive training in helping 50+ home buyers and sellers.
Nancy & David Legaz earned the SRES® designation by completing a series of educational courses on how to help seniors and their families with later-in-life real estate transactions. We understand that the decision to move can be tricky, so we help you navigate your choices and serve as a resource and guide.Nancy & David Legaz are uniquely qualified to assist seniors in housing sales and purchases.
Whether you are considering aging in place, downsizing, purchasing a rental property, or even upsizing to a new location, dealing with real estate transactions and choices can be a confusing maze to negotiate, even for experienced home buyers. Beyond the complexity of real estate transactions, those over fifty are often more sophisticated shoppers and can benefit from the knowledge and experience of Nancy & David Legaz.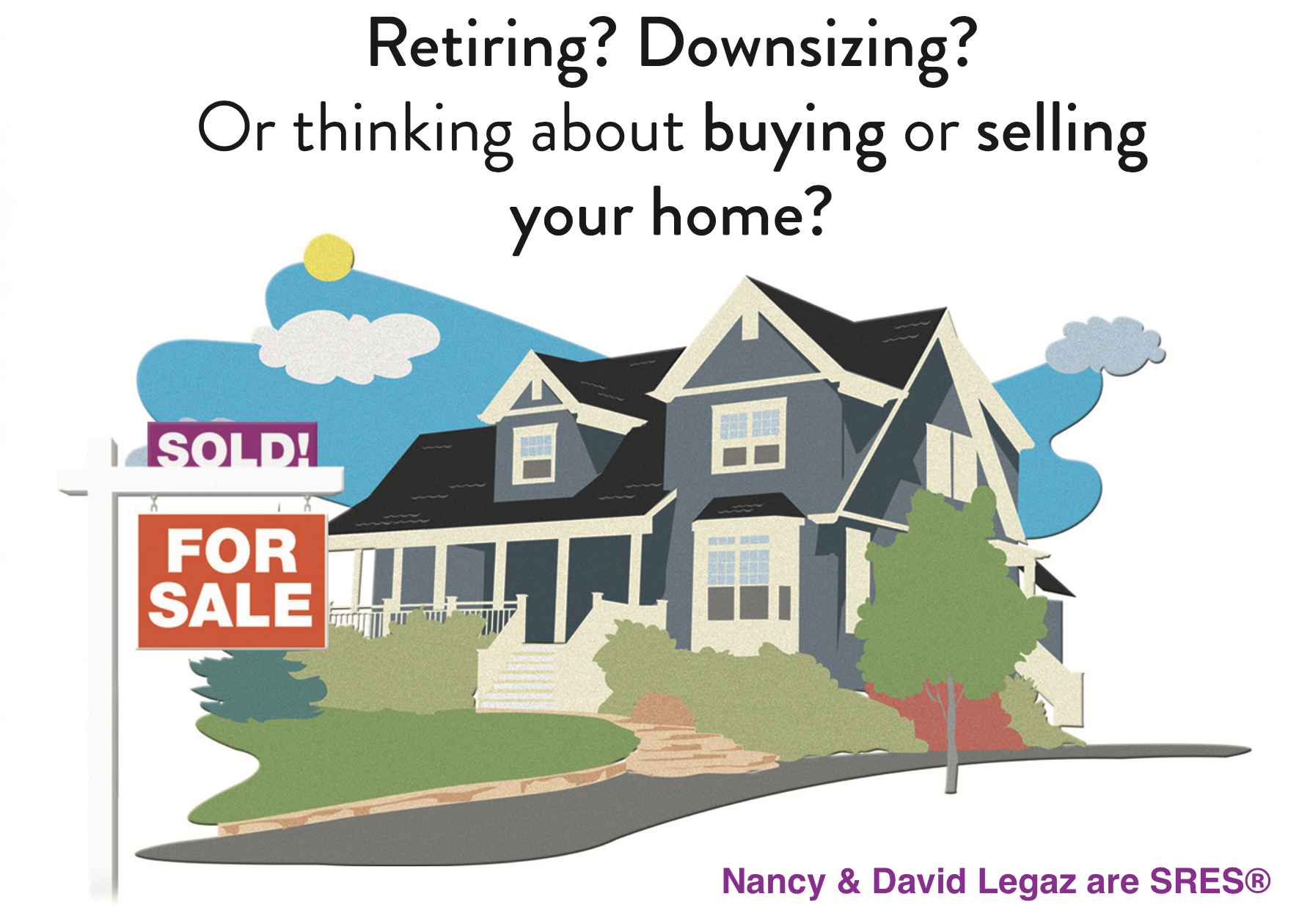 Call or text Nancy & David Legaz anytime at 718-926-9016
Elder Law & Estate Planning Resource
Ann-Margaret Carrozza, Esq. provides tips on protecting your assets and long term care expenses with the newly changed NYS Asset Protection Laws. Visit MyElderLawAttorney.com for more information.